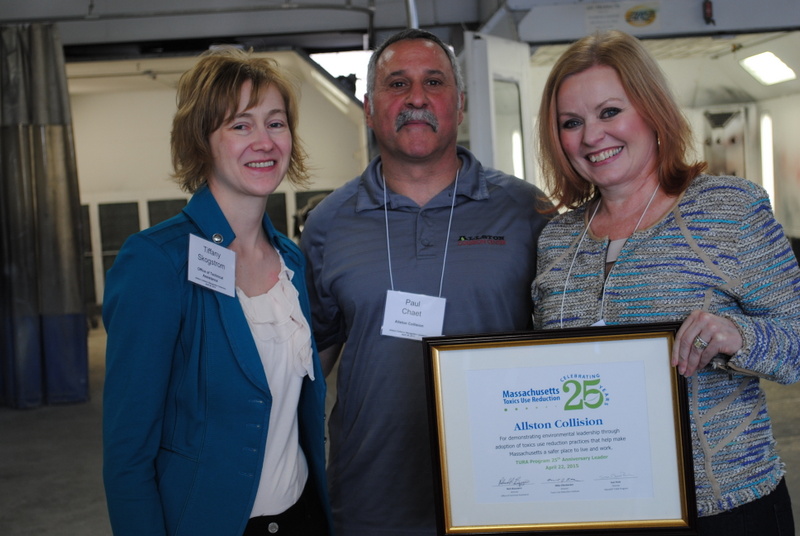 I got into the auto body business a decade and a half ago… the reality is I needed something new I could sink my teeth in to, create something no one else was doing, and do this while being a full-time Mother to my very young children. My business partner has been in the field since 1976 and I realized there was an opportunity to make some changes and bring the Shop into the modern age.
My partner will always be the best appraiser/customer service person you will ever meet. I mean, he could teach the subject. I thought this is someone I could work with and create a place people didn't dread coming after having an accident, being totally upset, and not know what to do next in the process. It is not something anyone ever explains (kinda like having a baby for us females!)
I came into a third generation business, revamped its corporate and financial style and was approached to take the business Green. I mean fully Green. We already were enforcing recycling everything possible – tires, bumpers, bottles, newspapers, solvents, etc. Now we were talking about a full state-of-the art Green spray booth. Something not too many people would believe could be done. Just the right project for me – environmentally conscious, efficient, and most of all, other shops had not yet taken Green to the level I was envisioning. Off I went… the next level of auto body shop.
In 2010, my efforts were rewarded when, then, Mayor Menino gave us the Green Award. I am very grateful for the honor he bestowed on Allston Collision Center. It sparked continued interest in this endeavor. Then again, in 2015, we were awarded the 25th Year Mass Toxic Use Reduction Award. This was an amazing two ceremonies, one at Allston Collision Center and one at the State House. There was a part of me, while sitting at the State House, thinking… am I really here and is this really happening. Thank you to all who helped us along the way and for all of those who believed and stayed with me on this one – it was worth it.
Allston Collision Center
I got into the auto body business a decade and a half ago… the reality is I needed something new I could sink my teeth in to, create something no one else was doing, and do this while being a full-time Mother to my very young children. My business partner has been in the field [...]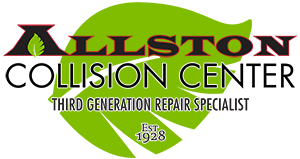 420 Cambridge Street
02134 Allston
Phone