First UP, a 2016 Jaguar F-Type R
The owner of this vehicle was referred to us by his co-worker who had work done with Allston Collision Center due to an accident. Captain Jack, as we now know him, came in and inquired if we were equipped to handle specific body modifications. We are, and he left the vehicle on the spot. This was not Allston Collision Center's first time with body mods, including
lambo door installations
. Although we are a production shop, our technicians are experienced in all manner of custom work. We make sure to keep up with the latest trends, colors, makes and models.
As you can see through the series of before and after photos, the scissor door modifications to this Jaguar F-Type R are incredible. The original doors had to be carefully removed and custom door hinges installed to make this a perfect fit. This took two technicians and three days to complete.
Second UP, a 2002 Trans Am
This owner wanted to modify this 2002 Trans Am for a special occasion. This Trans Am was to take a prominent position in his and his bride's wedding day and we had a limited time frame in which to complete the work. He dropped the vehicle Monday, and we gave it back on Friday. There were additional body modifications needed, which meant additional time and four technicians to make these doors perfect.
This series of before and after photos shows the removal and welding of the new custom scissor doors. They are quite impressive. Most important, we completed the doors, leveled up the Trans Am and made it to the wedding on time.
Congratulations to all!
Allston Collision Center
First UP, a 2016 Jaguar F-Type R The owner of this vehicle was referred to us by his co-worker who had work done with Allston Collision Center due to an accident. Captain Jack, as we now know him, came in and inquired if we were equipped to handle specific body modifications. We are, and he [...]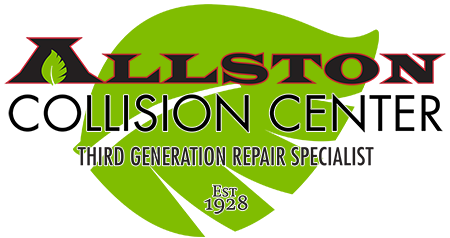 420 Cambridge Street
02134 Allston
Phone
Email address
Website
Description
Allston Collision Center is a family owned & operated Boston auto body shop, providing both automobile repair and auto collision repair services to the Greater Boston area. Allston Collision Center's team offers 50+ years of combined experience in auto body repair and insurance negotiating. We continue to offer state-of-the-art training to employees, and upgrade our systems to stay abreast of the ever-changing world of automotive technology and collision repair. We are an award-winning Boston auto body shop, having been recognized for our efforts in green auto body services.