Are you planning to have your car repainted? If the answer is yes, then you should know some of the most common car paint mistakes to avoid:
Not using the right sandpaper: The most common mistake is the preparation of the car. Keep in mind all sand papers are not created equal and in a paint project it must be the correct one. Preparation is the key to good paintwork.

Proper curing time for paint: Do not apply paint layers all at once. You can cause bubbling. The curing of paint is best done at a reputable body shop with a proper paint booth.

Using old paint products: When you use old paint products or when products are not stored at proper room temperature their quality is reduced.

Weather conditions: there is a recommended temperature range for painting a car and it can really only be achieved at a reputable body shop with a proper spray booth. Otherwise you are fighting all of Mother Nature's elements. If the conditions are not spot on the paint will discolor, blush, bubble and more than likely pick up all the particles (dust and whatnot) surrounding the space.
In short, doing this type of work "in the backyard" is not recommended. This is a job for a professional!
Allston Collision Center
Are you planning to have your car repainted? If the answer is yes, then you should know some of the most common car paint mistakes to avoid: Not using the right sandpaper: The most common mistake is the preparation of the car. Keep in mind all sand papers are not created equal and in a [...]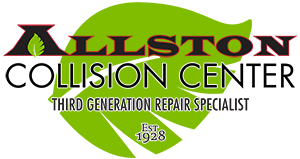 420 Cambridge Street
02134 Allston
Phone