Allston Collision Center, Inc. has added a new service… aluminum auto body repair with the help of our MultiTool Aluminum Repair Station.
Aluminum began its use in the automobile industry when an engine was developed pre-WWII by Carl Benz. The rest, as they say, "is history". Moving forward aluminum has become inexpensive to use, and a breakthrough in 1961 has Land Rover producing a V-8 engine block with aluminum cylinders. In the next 40 or so years, aluminum will surge and be used for a wide range of items including parts, engines, and, today, vehicles. Many mass marketed makes and models are using aluminum, such as Mercedes Benz, Land Rover, Tesla, and Audi. Ford has recently entered the market and is currently using aluminum instead of steel.
Some fun facts are (1) 90% of aluminum vehicles are recycled at the end of their life; (2) saves in crude oil energy compared with traditional steel (3) aluminum can absorb 2X the crash energy of mild steel; and (4) because the product is lighter automakers can increase the thickness of body panels and still lower weight. Lower weight = better acceleration, braking and handling. Safe, energy efficient and good looking – that is a win-win.
Many consumers do not realize how difficult and labor intensive aluminum is to repair. There are big differences when repairing aluminum versus steel. Steel has memory; aluminum does not, and therefore it cannot be easily reshaped to pre-damaged condition. Excessive heat is also an obstacle, and can compromise the product as well as potentially cause safety issues.
If you are wondering why automakers choose to use aluminum if it is so difficult to repair – the answer is… weight. When the body weighs less, it becomes more efficient in speed and consumption.
Aluminum has typically been repaired at high end auto body shops like Allston Collision Center. We have acquired a new MultiTool Aluminum Repair Station and have started to ramp up our capabilities in the area of aluminum repair.
Allston Collision Center continues to invest in itself by staying on the edge of new technologies and education. The bottom line, Allston Collision Center, Inc. is equipped with both the talent and the tools to effectively bring any vehicle back to its pre-damaged condition.
Take a look at these photos of an absolutely beautiful Tesla we just repaired.
If you are driving a vehicle with an aluminum body and have been unfortunate enough to be involved in an auto accident, you can at least rest easy knowing that you have found the best aluminum auto body repair shop in Boston.
Allston Collision Center
Allston Collision Center, Inc. has added a new service… aluminum auto body repair with the help of our MultiTool Aluminum Repair Station. Aluminum began its use in the automobile industry when an engine was developed pre-WWII by Carl Benz. The rest, as they say, "is history". Moving forward aluminum has become inexpensive to use, and [...]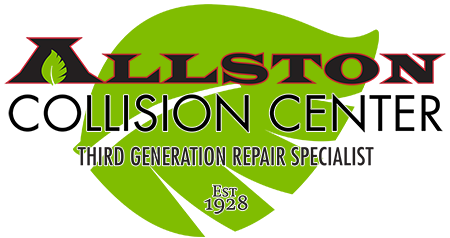 420 Cambridge Street
02134 Allston
Phone